Inspire Law
A Different Kind of Law Firm
At Inspire Law, we can assist you with a variety of legal issues, including employment law and other work related legal areas. We are a boutique law practice that is free from many of the demands of a larger law firm. For example, we have low overhead costs and will always handle your case in a personalized, attentive and focused manner.  We will treat you with respect. We will speak with you in plain English. We will help you through your legal situation by gaining a solid understanding of the situation, devoting adequate analysis of what needs to be done, and then we will put our experience to work for you!
Appointments & Fees
At Inspire Law, we understand the need for flexible appointment times. We offer meeting times to fit your needs, including evenings and Saturdays. If you would like to discuss your legal situation, please contact us to request a consultation.
Reasonable & Transparent Billing
At Inspire Law, we understand your concerns about maintaining reasonable and transparent legal costs.  Typically, the legal services we provide are billed at our regular hourly rates. For some commonly provided and straight-forward legal services, we may simply charge a flat fee.  It depends upon what each individual case requires. For example, when preparing demand letters to employers on behalf of employees, we may charge a flat fee, or a flat fee and a percentage. In the right case, when acting on behalf of employees, we may be willing to consider a contingency fee retainer agreement, under which we will not collect fees until you collect fair compensation.
Once an agreement is made between you and the lawyer to engage legal services, we will sign a retainer agreement outlining the terms upon which we will provide services to you. We will always discuss payment and costs associated with your particular case with you prior to entering into a retainer agreement.
Our office accepts cheques, interac e-transfer, and in some circumstances cash as payment for services.
Susan M. Kootnekoff
Lead Lawyer/Founder of Inspire Law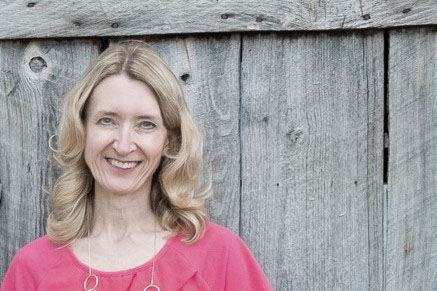 Susan Kootnekoff is the founder of Inspire Law. Susan's diverse legal career spans over 20 years. During this time she has gained expertise in a variety of areas of the law, including  Employment Law, Drugs, Alcohol and the Workplace, Human Rights, Occupational Health and Safety, as well as Privacy Issues .
Susan holds a Bachelor of Laws degree from Queen's University and a Bachelor of Arts degree from the University of Saskatchewan.  She has been a member of the Law Society of Alberta since 1994 and a member of the Law Society of British Columbia since 2015. In Alberta, she practiced law in both Calgary and Fort McMurray. Living and practicing in Fort McMurray made a lasting impression on Susan.  It was in this isolated and unique community that her interest in employment law, and Canada's oil sands industry, took hold.
In 2013, Susan moved to the Okanagan where she currently resides with her family.
Inspire Law is rooted in the values instilled in our lead and founding lawyer, Susan Kootnekoff. Susan grew up in Saskatchewan, watching her mother work tirelessly as a teacher and entrepreneur and her father as a teacher, entrepreneur and union leader, to improve the lives of those around them.
Inspire Law was founded, in part, to honour Susan's parents' legacy through hard work, tenacity, and a passionate belief that fairness and justice ought to be accessible to all. The name 'Inspire Law' stems from a desire to assist clients to bounce back after adverse employment experiences. By empowering our clients, we hope our clients will be inspired to continually improve upon their ability to respond to similar situations in the future, and for individuals to stand up for their rights.
On your first visit with us, please bring:
1)A form of government issued photo identification. You will be required to complete a client identification and verification form (as is required by Law Societies).
2) Any documentation you think could be relevant to your case. While the brief time within which consultations occur do not permit us to conduct a comprehensive review of your documentation, it is still helpful to bring with you as we may wish to quickly review certain critical clauses or excerpts from your documents.